CHEF TARA THOMAS EVENTS
From pop-ups, workshops, and your very own private events. Chef Tara Thomas makes her food accessible and available. Find out when she has an event near you!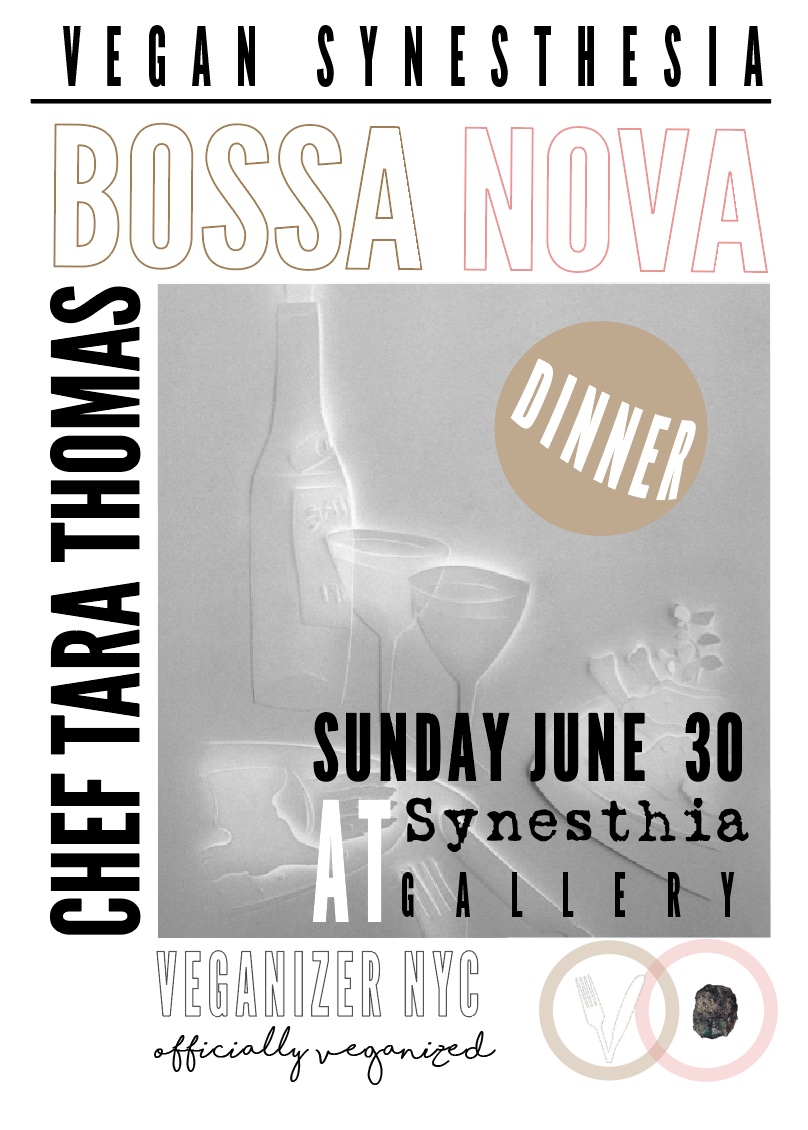 Vegan synesthesia | Tasting bossa nova
June 30 6:00 p.m. - 9:00 p.m.
47 thames ave. brooklyn, NY #306
Synesthesia Gallery and Veganizer NYC's chef Tara Thomas are collaborating on an event that takes their sense elevated experiences from art and cocktails to food. This experience features jazz guitarist Hajime Yoshida who will perform bossanova. Think sunny, warm, and refreshing flavors that will have your tastebuds doing the samba!
Follow @veganizernyc on instagram to keep up with cocktail reveals, menu sneak peaks, and features for the event!